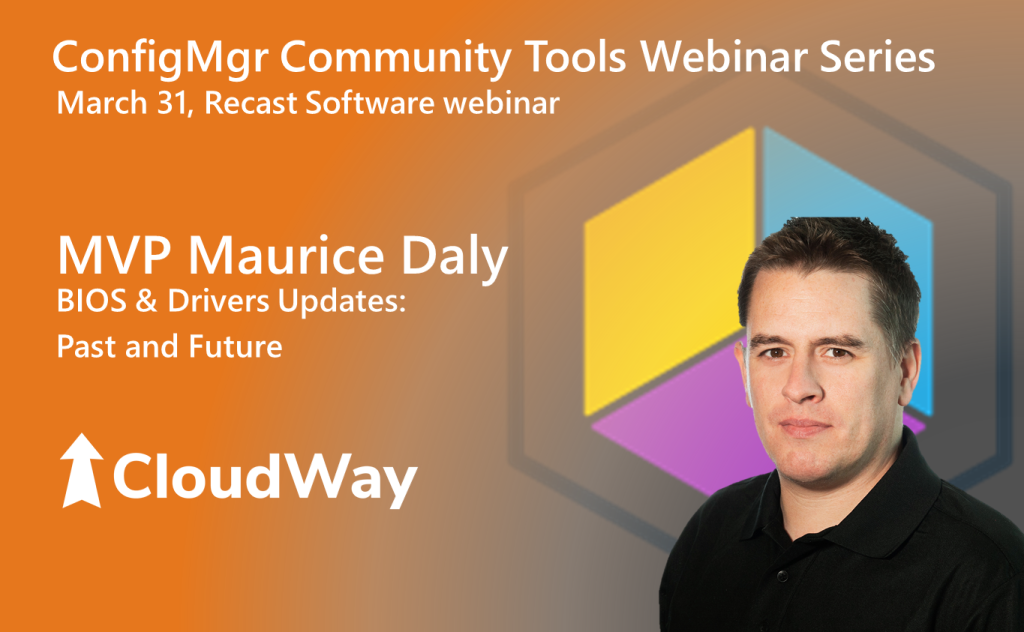 Recast Software webinar
Join our MVP, Maurice Daly as he shares BIOS & Drivers Updates: Past and Future together with David Segura as part of the ConfigMgr Community Tools Webinar Series hosted by Recast Software. Make sure you register today!
BIOS & Drivers Updates: Past and Future
Keeping systems updated with drivers and BIOS was something most corporations neglected – it's just hard. It's painful enough to keep drivers updated for OSD, but keeping systems updated once deployed is something many just don't do. ‍This is where Maurice and David's tools and processes come in, helping the entire life-cycle of driver and BIOS management to be less painful. But they also have many other tools and scripts available. We've used their tools on our own systems, making our work as system admins easier; a philosophy we here at Recast embrace. Maurice and David have provided some of the most well known tools in the ConfigMgr community. Come join us as they present on their projects and provide you with additional tools to simplify your end point management, whether it be from deployment of BIOS & Drivers, or to setting up your ConfigMgr infrastructure, you won't want to miss this!
About ConfigMgr Community Tools Webinar Series
Overcome roadblocks to your productivity and achieve significantly more within ConfigMgr with Community Tools. Join us as we deep dive into several popular Community Tools, presented by their well-known creators. Read more