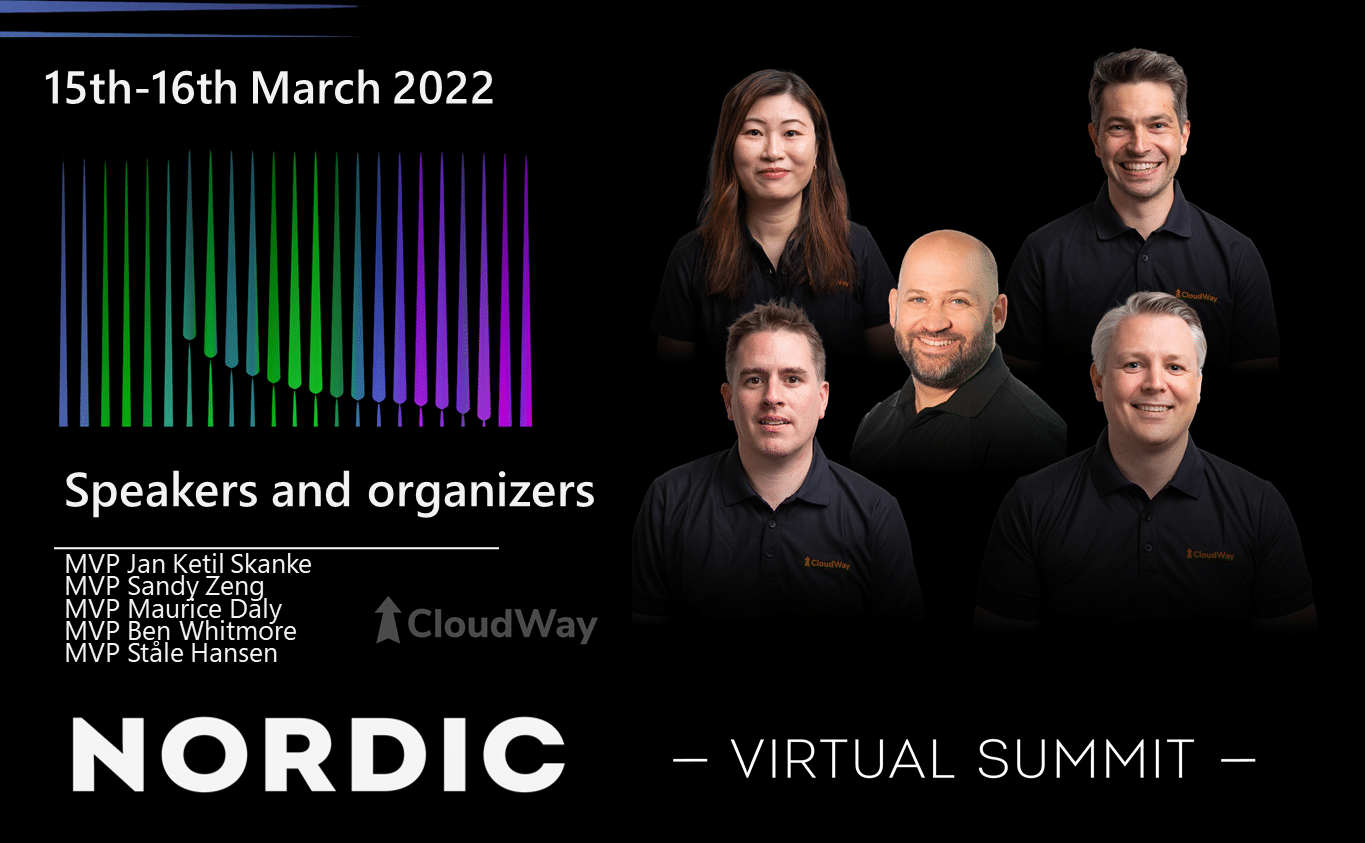 Our MVPs and organizers Jan Ketil Skanke, Maurice Daly, Sandy Zeng are joined by Ben Whitmore and Ståle Hansen for this free two day event! Topics they will cover are enabling Frontline workers, proactive remediations and BitLocker Cloud Management. As organizers, they are very happy with the high quality of speakers and they guarantee that you will learn something you did not know about during these two days. This is a free event, all sessions are in English, sign up today!
BitLocker Cloud Management & CloudBAM with MVP Maurice Daly
BitLocker quickly became the preferred encryption solutions for many organisations, and of course this makes sense. But what about those migrating from on-premises, storage of recovery keys, which MDM policy to opt for, and how to replace MBAM.
In this session we will take you through moving your key recovery out to Azure AD, review native and extend to custom encryption reporting with log analytics, look at all the MDM configuration options, and finally unveil a community developed MBAM alterative / replacement we are calling CloudBAM.
What you need to know about SMS authentication for Frontline Workers with MVPs Ståle Hansen and Ben Whitmore
Let's evaluate Frontline Worker onboarding methods for the mobile user. Did you know you can onboard Frontline Workers by only telling them to sign in with their phone number? Then they get a code on SMS and can sign in to Microsoft Teams Mobile. From there you get access to Teams Channels, chat, Viva Connections, Shifts, Tasks and the ability to join meetings. But the questions are;
– Will it meet your security access requirements?
– Is SMS authentication actually usable?
– What are the alternative authentication methods for Frontline Workers in Microsoft 365?
MVPs Ståle Hansen and Ben Whitmore will answer this in the session. Join this session to learn:
– What you get with SMS authentication in Teams and only the F1 license
– How to structure Teams to create engagement for Frontline Workers
– How to enable it
– Managing SMS in AAD
– Conditional access
– MAM for Frontline Workers to require pin
– What are the benefits with F5 add-on licenses?
Proactive Remediations and Azure Functions better together with MVP Jan Ketil Skanke
If you manage Windows device with Intune and have ever been in need of retrieving data from Intune or Azure AD, or perhaps want to learn more how you can securely send log data from your devices to Log Analytics, you don't want to miss out on this demo heavy session.
In this session we dig deep into the concepts of automation for cloud managed devices, how to make sure communication between the device and backend is secure and is only coming from a trusted device in your organization.
We'll share best practices on how to secure your automations in a cloud-first world when retrieving data from Intune or Azure AD in scripts running locally on the device and which Azure services to leverage to accommodate everything.
About Nordic Virtual Summit
Nordic Virtual Summit is a joint venture by #SGUCSE #SCUGDK #SCUGFI #MMUGNO and #MSEndpointMgr. Read more
Organizer
Nordic Virtual Summit