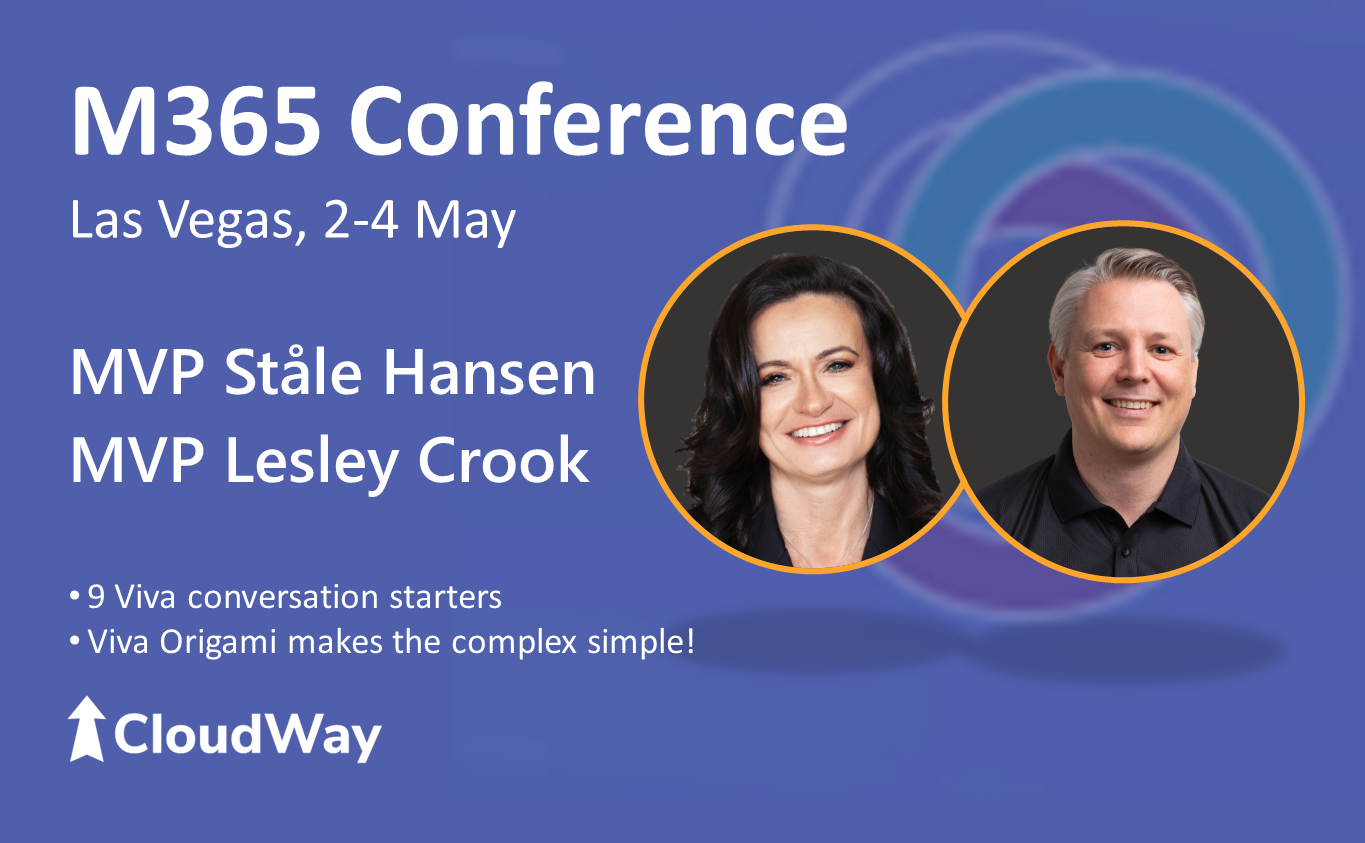 Here are two great ways to learn more about the Microsoft Viva Suite and have some fun! Join our MVPs Lesley Crook and Stale Hansen in Las Vegas at the MGM Grand Hotel from 2-4 May 2023.
You can register here today. They will be sharing:
9 Viva Conversation Starters. Spanning empathic leadership in the 2020s. Adoption vNext, are you missing out? Get on top of skilling. The hybrid paradox. The great reshuffle. Are you reserving time for deep work and learning to avoid burnout? Do you practice digital well-being to avoid burnout? I want my team to stay on target. I want to engage my Frontline Workers.
Viva Origami makes the complex simple! Discover a simple yet effective employee engagement playbook based on the Prosci ADKAR change management framework. Presented as an interactive, playful session with Viva origami to simply explain the cross-module value proposition of: nurturing connections, discovering insights, enabling growth, and having a purpose in your work on Teams.
Along side 150 speakers, 150 sessions, 18 workshops and 50 exhibitors sharing best practices on Microsoft Teams, Microsoft SharePoint, Microsoft Power Platform and the Viva Suite.