Mårten  Hellebro was Interviewed for Swedish "Telekom idag", talking about how companies best can prepare their transition from Skype for Business to Microsoft Teams.
Change is coming! Skype for Business will no longer be available on July 31, 2021 as Microsoft is completely shutting the communication software in Office 365, The Team at CloudWay are busy spreading the news and encouraging companies to take an action regarding the coming big change.
Soft vs hard exit
Mårten Hellebro, Senior Cloud Architect at CloudWay has recently been interviewed by "Telecom idag" to discuss the Skype exit. A "hard exit" means saying "today we all move to Teams", while "soft exit" means a gradual transition. Hellebro is leaning towards a "hard exit" cause a "soft exit" can drag out so that companies get stuck in the middle for a period. Still he's admitting it's not always black and white.
Start planning now
Regardless of your Exit-strategy, CloudWay is encouraging everyone to start planning transitioning to Teams as early as possible.
One reason why many people are not yet taking actions is because they don't understand all the extra value Teams brings to the businesses.
Comparing Skype for Business with Teams is really like comparing pears to a whole fruit bowl, says Hellebro, referring to that Teams is so much more than Skype.
People can chat, conduct meetings, and share files in Teams which is a productivity convenience we all have been asking for.
Hellebro strongly advises on having a good plan when doing the shift so as not to mess up existing good communication flow. If companies need help planning, executing the change and training the employees, CloudWay can help.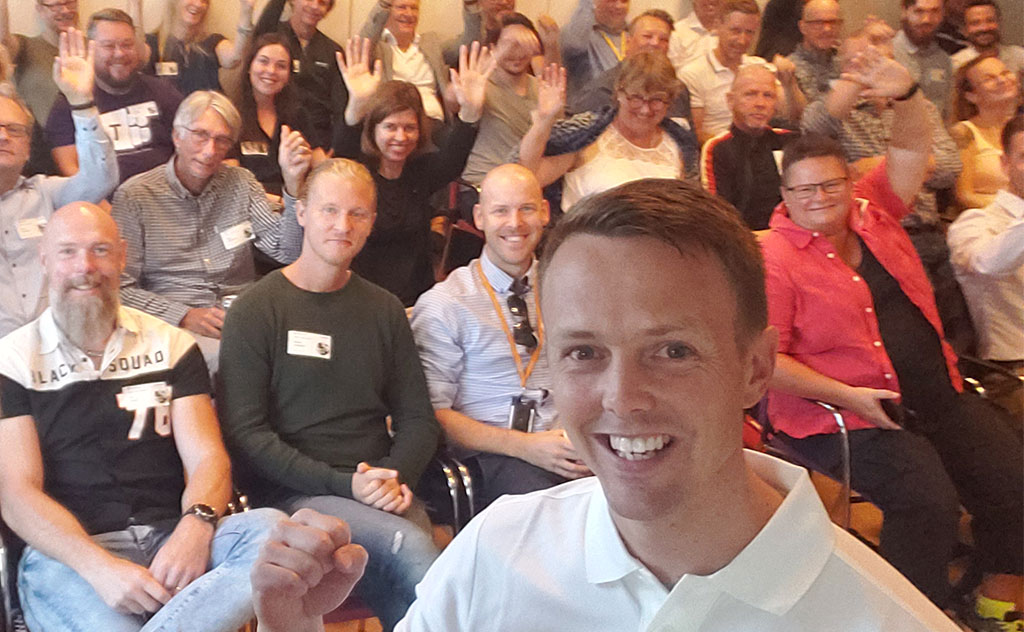 Read the full interview here to learn what Senior Cloud Architect at CloudWay Mårten Hellebro has to say about the move from Skype to Microsoft Teams: https://telekomidag.se/sa-gor-ditt-foretag-sin-skype-exit-pa-ratt-satt/