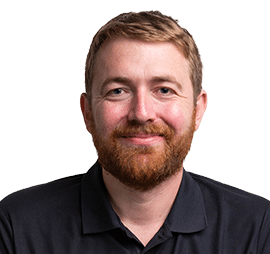 Alexander Holmeset is Senior Cloud Consultant at CloudWay and an MVP on Office Apps and Services. He currently blogs at alexholmeset.blog and also have contributed on the PowerShell Conference Book Volume 2. He is very passionate about unified communication and automation. He has an extensive background from customer care and have an eye for understanding what the end user needs. Experienced with international spread videoconference systems, IP Telephony, end user training/support and advanced troubleshooting.
Alexander´s focus is everything Teams, Skype for Business, Office 365, Graph API and automation with PowerShell. He will strive to deliver stable and user-friendly solutions that meets customer requirements and help them start taking use of the advantages in Office 365.
His motto is: If you are going to do something more than once, then automate it.
at Microsoft Norge

February 16

Learn the best ways of using M365 in Human Resource communication and how Information Technology can be on top of things with best practices.
at Online

13/12/2022 @ 09:00

-

16:00

CET

Our MVP Alexander Holmeset has been working with the Graph API for Microsoft 365 for years. He has been sharing his getting started tips and tricks at...

at Online

09/12/2022 @ 16:00

-

18:00

CET

Our MVP, Alexander Holmeset is invited to the ScriptRunner "Christmas Special" AMA Session. Amongst other PowerShell MVPs and subject matt...

at Online

07/12/2022 @ 10:00

-

11:00

CET

Our MVP, Alexander Holmeset has spent the past year automating Teams lifecycle and governance through graph API, at the same time he has been involved...
Update a custom content provider for Viva...

by

Alexander Holmeset

on 26/01/2023 at 07:00

In this blog post, you will learn how to add a blog/website as a content provider in Microsoft Viva Learning and have all new posts to be automatically added to your learning repository. We achieve this by using Logic Apps with an RSS feed monitoring connector and doing Graph calls through an HTTP […]

Get your consultant's Tripletex project hours...

by

Alexander Holmeset

on 17/01/2023 at 14:45

In this next post on the Tripletex API, we are going to look at how I created a PowerShell script that gets all hours a consultant has put into Tripletex towards a customer project, and then adds the hours into a table in Teams Dataverse. The script is well-commented, so you should be able to … […]

Consultants planned activity tracking

by

Alexander Holmeset

on 06/01/2023 at 11:16

Every Friday, your employees must fill out their calendars for the coming week with which customers they plan to work. This is so their manager has an overview of their workload the next week, and gave gives them more tasks if needed. I know some share their calendar, and their manager must browse […]